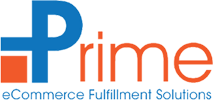 Delivering a safe and reliable transportation network for our customers 
We have built a specialty ecommerce logistics company by providing transportation including line haul, mid mile, last mile and 'over the threshold' delivery for ecommerce. We provide end-to-end solutions from distribution centers or manufacturer's docks to a customer's doorstep.
We have an experienced management team with decades of logistics experience running our operations and closely managing our key client relationships.
We have the highest rating by leading clients as we routinely meet and exceed the stringent ecommerce delivery requirements while helping clients develop new customer-focused services.
We have our own Network Operating Center ('NOC') that integrates with our clients' tracking systems to seamlessly provide vital delivery information to our drivers and our clients.
Our three core competencies are SAFETY – RELIABILITY – EFFICIENCY and our clients expect the same.
We began operations as a Last Mile carrier where we built a reputation for providing safe, reliable, cost-effective service in some of the most challenging delivery areas in the country. We are prepared to bring that level of service and experience to your customers.
Prime EFS is building a fleet of box trucks and tractor-trailers to provide Line Haul services to our clients. As a provider of Last Mile services, we understand the critical need for safe and reliable Line Haul services. We are deploying a GPS equipped fleet to enable us to monitor our customers shipments.
The delivery of heavy/bulky items requiring larger vehicles and two-person delivery teams is one of the fastest growing segments of the Last Mile space. It is an $8B industry that grew 9.6% in 2017 as customers bought more goods online requiring two-person teams to deliver. We are bringing our successful Last Mile experience to the heavy/bulky space by deploying teams of home delivery experts who are focused on ensuring that we make a safe, damage-free delivery to your customers every time.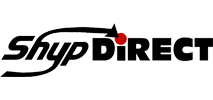 ShypDirect operates a fleet of GPS equipped Tractors, Box Trucks and Cargo Vans offering delivery services for clients throughout the northeast United States.